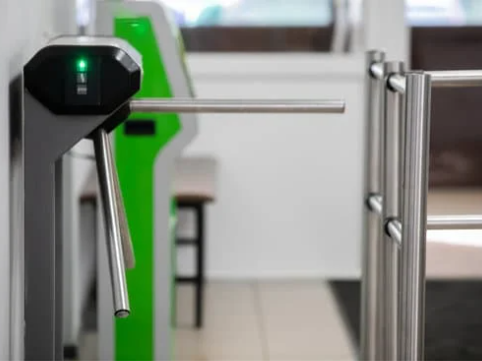 Access control or turnstiles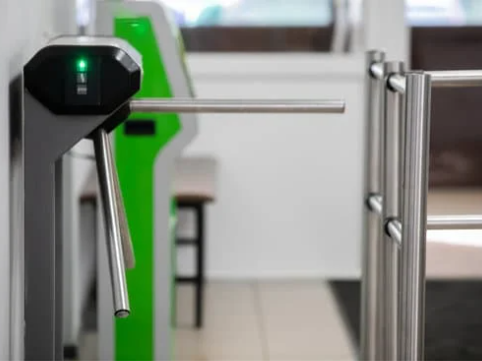 Access controls or turnstiles are security systems used to control and restrict access to restricted or sensitive areas.
These systems can be mechanical or electronic and are used in a wide variety of settings, including office buildings, hospitals, shopping malls, stadiums, airports, and other facilities.
Access controls can include turnstiles, which are mechanical devices that allow access to only one person at a time and prevent multiple people from entering together.
Turnstiles can be manual or electronic, and may require the use of an access card, access code, or biometric recognition such as fingerprint or facial recognition.
In addition to turnstiles, access controls can include other devices such as security cameras, motion sensors, and alarms.
These systems may be connected to a security or surveillance center, which monitors access and alerts security operators if suspicious or unauthorized activity is detected.
The use of access controls or turnstiles is important to guarantee the security and privacy of individuals and companies, and to prevent unauthorized access to restricted or sensitive areas.
EIDE manufactures brakes and torque limiters to be installed inside access controls or turnstiles and ensure that they have unbeatable security.
Here are the products that EIDE manufactures access controls or turnstiles.