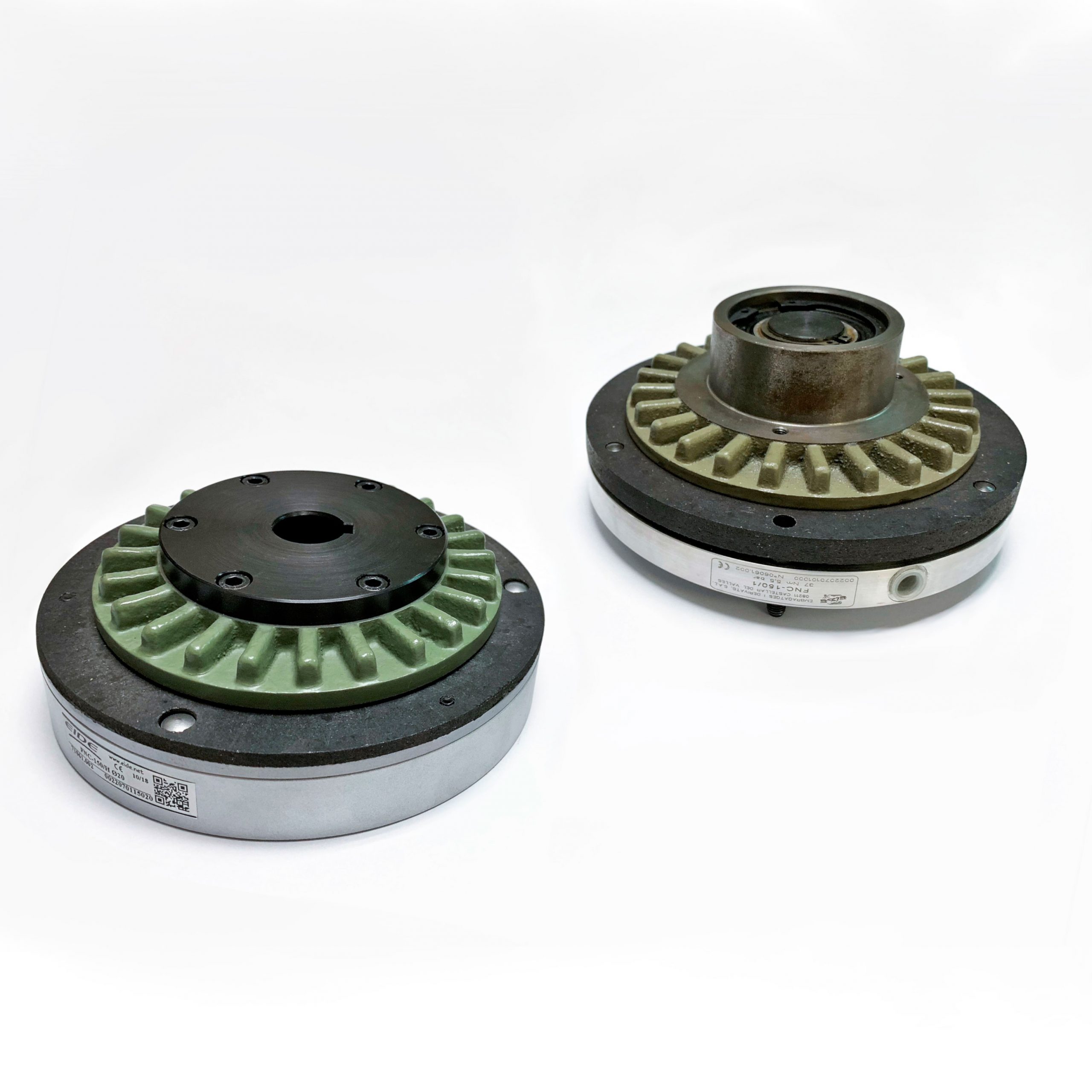 Eide Launches the New FNH Pneumatic Brake
Eide – electromagnetic clutches, industrial brakes, torque limiters and couplings manufacturer – adds a new pneumatic brake to its catalogue, the FNH model.
This brake, which is presented as a variant of the current FNC brake, can be used continuously and stands out for its air supply through a static chamber and its high response sensitivity through air pressure regulation.
The FNH pneumatic brake is suitable for tension control applications – such as on paper or cable unwinders – as it has a high heat dissipation capacity.
If we compare it with the standard FNC brake model, it can be seen that the FNH has a lower braking torque – a maximum of 120 Nm (consult us if you want a higher one) – which aims to improve tension control with low pressure; it is also possible to assemble a male axle.
For further information about the FNH pneumatic brake, do not hesitate to contact Eide's sales department.