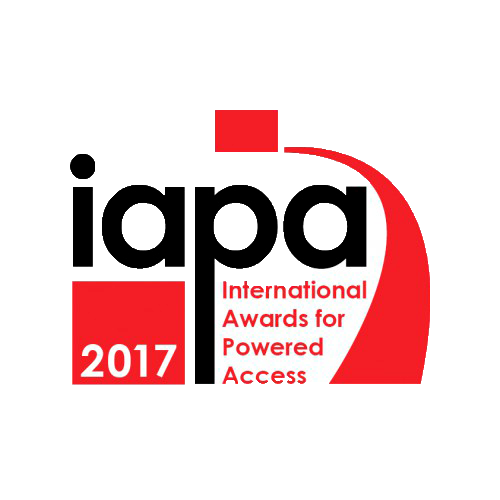 Eide's FPC Pinion Safety Brake Shortlisted for the IAPA Awards 2017
The most important annual celebration in Europe for the lift sector will be held on 3rd and 4th April in London with the awards ceremony of the IAPAs (International Awards for Powered Access). Eide has been nominated in the "Contribution to Safe Working at Height" category for its range of FPC pinion safety brakes.
The IPAF (International Powered Access Federation) is a non-profit organization formed by manufacturers, rental companies, contractors and users, which acts as a promoter in the safe use of equipment for work at height and provides technical advice and information to all those companies that request it, as well as promoting safety initiatives and training programs.
Each year, a summit conference takes place in London. It gathers federation members around the world and awards the IAPAs divided into different categories. Eide, specialising in the design and manufacture of safety brakes for construction hoist, overhead cranes, mast climbers, BMU's, etc., has been nominated along with 3 other international companies to be awarded as the Best Company for its Contribution to Safe Working at Heights.
Both IAPAs and the IPAF summit are unique opportunities for the European industry. They are meeting points for all professionals related to working at height. In addition, it is also a great opportunity to create and expand contacts in other companies, to start new business relationships or catch up on industry news and the latest technological developments and safety.
For further information about all the nominees for the IAPAs, please check the following link: http://iapa-summit-info.securesslhosting.co.uk/iapas-shortlist.html