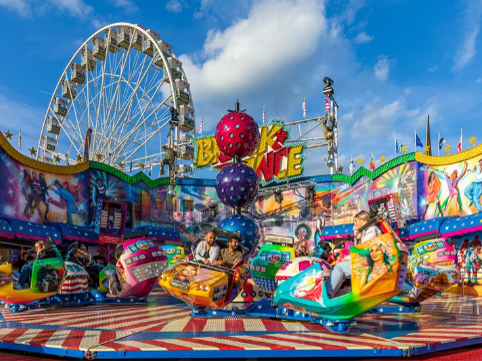 Fairground rides & Amusement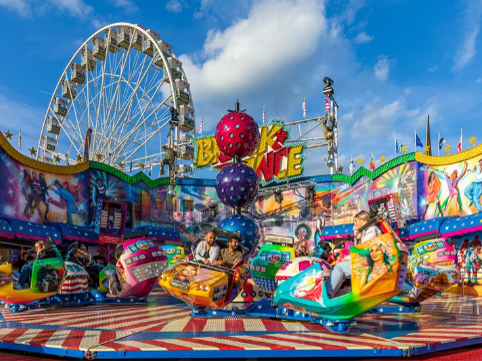 Fairground rides & amusement, also known as mechanical attractions, are machines that provide entertainment and amusement to visitors of fairs and amusement parks.
Examples of fairground rides & amusement are roller coasters, Ferris wheels, flying chairs, bumper cars, among others.
Mechanical attractions are rides and attractions that are powered by mechanical energy, produced by gear systems, motors, brakes and other mechanical components.
Mechanical rides are mainly used in theme parks, fairs and other events and entertainment venues.
Each of these attractions uses different technologies and mechanical systems to create a thrilling and safe experience for users.
In all fairground rides & amusement, braking systems and clutches are used to control the speed and movement of the mechanical components.
These systems are essential to ensure the safety of users and the proper operation of the attractions.
In addition, many mechanical attractions also use sensor systems and controllers to constantly monitor and adjust the movement and speed of the mechanical components, thus ensuring an optimal level of safety and fun for the users.
EIDE manufactures clutches, industrial brakes and torque limiters that are used in mechanical attractions.
Brakes are especially important in these attractions to ensure the safety of the passengers, as they are used to control the speed and stop the attraction in case of an emergency.
Clutches may also be used in some drive systems to change the speed or direction of movement of the attraction.
Torque limiters are safety devices used on some rides to prevent overloads and protect mechanical systems.
These devices allow the attraction to operate normally until a pre-set torque level is reached, at which point the torque limiter is activated and stops the attraction.
EIDE offers a wide range of brake and clutch solutions that can be adapted to different types of mechanical attractions, guaranteeing high performance and increased safety.
Here are the products that EIDE manufactures for fairground rides & amusement.