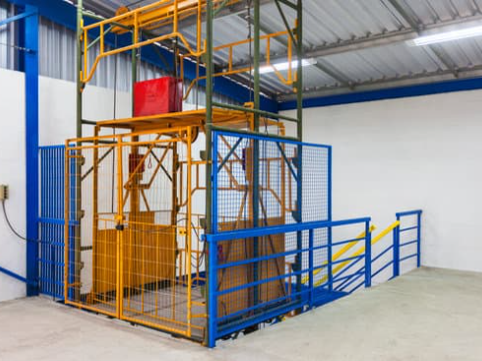 Industrial elevators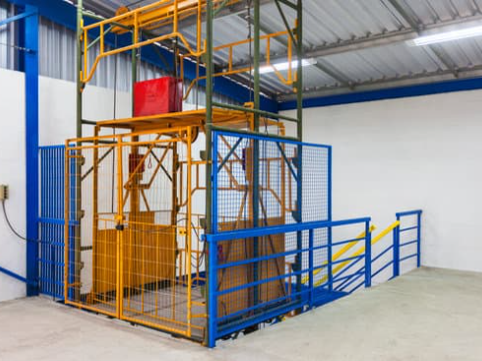 Industrial elevators are lifting equipment designed for use in industrial applications.
These pieces of equipment can transport people, products and materials at different heights, making them essential in many production environments.
There are different types of industrial elevator, each designed to meet different needs. Some of the more common types include:
• Freight elevators: these equipments are used to transport materials and products from one level to another. Freight elevators can be platform or box elevators.
• Personnel elevators: these equipments are used to transport people at different heights. Personnel lifts can be platform or column lifts.
• Forklifts: These pieces of equipment are used to transport heavy loads in industrial applications. Forklifts can be electric, gas or diesel fuel.
• Scissor Lifts – These pieces of equipment are used to lift loads and products in manufacturing and production applications. Scissor lifts are popular because they are easy to use and highly versatile.
• Hydraulic lifts: these equipments are used to transport heavy loads at different heights. Hydraulic lifts use a hydraulic pump system to raise the load.
EIDE contributes significantly to the safety of industrial elevators through its high quality and reliable brakes and clutches.
Safety is a fundamental concern in the design and operation of industrial elevators.
At EIDE we manufacture safety brakes, which are used to guarantee the safety of people and loads transported in the elevator.
We highlight the FPC safety brakes when there are people involved in lifting and the EC centrifugal brake when the load is material.
We also highlight our DBQ centrifugal brake, which is applied when maximum machine safety is required; being able to mount an FPC safety brake and a DBQ centrifugal brake on the same machine.
In the attached pictures, you can see how our safety brakes are applied in the industrial elevators, guaranteeing reliable and safe operation at all timeso.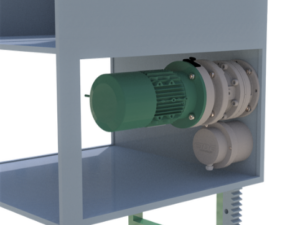 Here are the products that EIDE manufactures for industrial elevators.