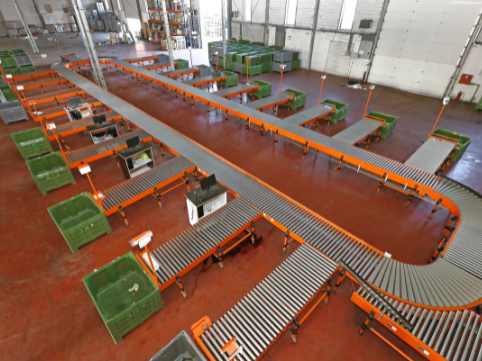 Product conveyor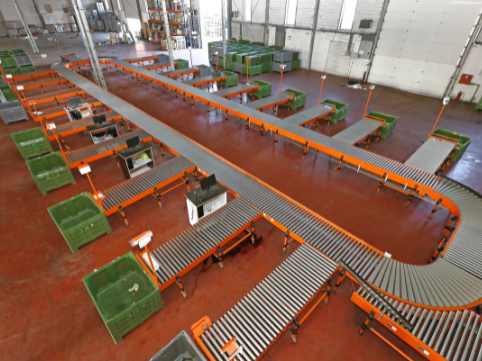 A product conveyor is a machine used to transport materials and products from one place to another in a line production or supply chain.
Product conveyors can be simple or complex mechanical systems, and are designed to transport different types of products, from bulk materials to packaged or assembled products.
Product conveyors can be horizontal or inclined, and can be automatically or manually fed. Some common types of product conveyors include:
• Roller Conveyors: Use a series of rollers to transport products along a line.
• Belt Conveyors: Use a conveyor belt to move products along a line.
• Screw Conveyors: use an endless screw to transport bulk materials.

• Chain Conveyors: use a chain to move products along a line.
Product conveyors are widely used in the manufacturing industry, the food industry, the pharmaceutical industry, and many other applications.
They are an essential part of modern production lines, as they can improve the efficiency, speed, and safety of product transportation.
At EIDE we manufacture transmission and safety elements that can be applied to product conveyors, whatever their purpose.
Here are the products that EIDE manufactures for product transporters .
For more information about the products that we have at EIDE, do not hesitate to contact us.