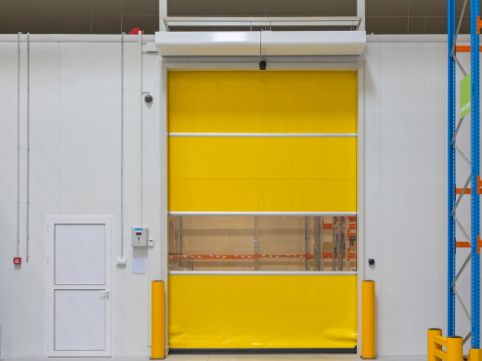 Speed doors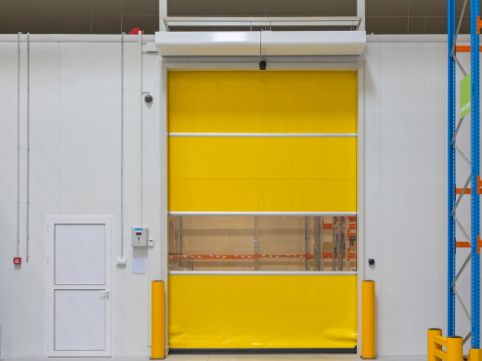 Speed doors are a type of door designed to provide quick and easy access to a given area, while maintaining good thermal and acoustic insulation.
They are used in various sectors such as the food industry, pharmaceuticals, logistics, retail trade, among others.
Speed doors are especially useful in cases where a constant flow of people or vehicles is required, as they allow passage quickly and efficiently without the need to stop to open or close the door.
This reduces waiting time and improves productivity.
In addition, speed doors are usually strong and durable, and are designed to withstand extreme conditions, such as wind pressure, heavy rain, and high temperatures.
There are different types of speed doors, such as roll-up doors, sectional doors and canvas doors.
Each type of door is adapted to different needs and requirements of the industry in which it is used.
At EIDE we manufacture safety brakes that can be applied to this type of doors, in case of overspeed they will be able to stop the speed doors and thus prevent any accident.
Our spring brakes can be used as additional security to the brake that the motor itself has.
Here are the products that EIDE manufactures speed doors.