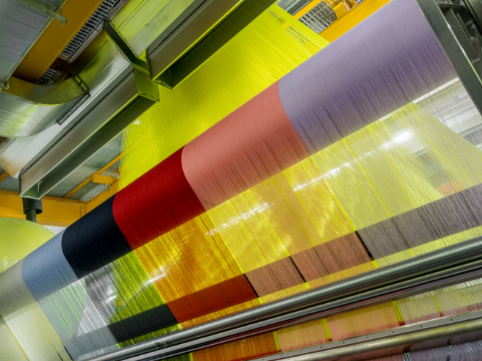 Textile industry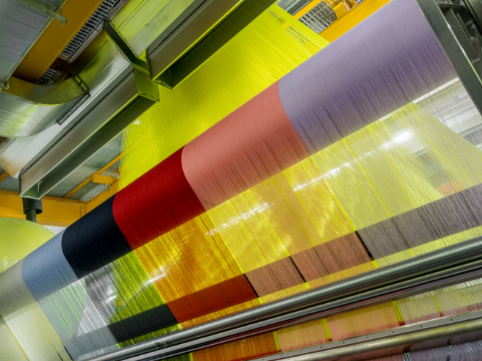 The textile industry is a sector of the industry that is dedicated to the manufacture of textile products, such as clothing, footwear, fabrics, carpets, upholstery, among others.
This industry is large and diverse, and can include processes such as spinning, weaving, dyeing, finishing, and making textile products.
The textile industry can be made up of different types of companies, from small family businesses that are dedicated to the artisanal production of textiles, to large international companies that use advanced technology to produce textiles in large quantities.
The textile industry is influenced by fashion trends, sustainability and innovation in materials and production processes.
Textile companies seek to adapt to these trends and improve their efficiency and profitability through the adoption of advanced technologies and sustainable practices.
For the processing of natural and synthetic fibers, specialized machinery is needed:
• Bale openers, mixers for the textile industry, carders, spinning machines, winding machines and texturizers.
• Warpers, creels, weaving machines and weaving accessories.
• Fabric winders, fabric inspection machines, fabric folding machines.
• Fabric stretching machines, fabric scissors, cutting tables, textile creasing machines, slitter rewinders, fabric cutting machines, industrial sewing machines and sewing lines.
• Knitting machines, embroidery machines and baling presses for textiles.
The textile industry is also subject to government regulations and industry standards that promote sustainability and social responsibility in textile production, such as the use of sustainable materials, the reduction of waste and emissions, and compliance with labor standards. fair and safe.
The brakes and clutches manufactured by EIDE are important components in the machinery used in the textile sector. These components are used to control the speed and movement of the different elements of textile machines, such as rollers, cylinders and mandrels.
Here are the products that EIDE manufactures for the textile industry.