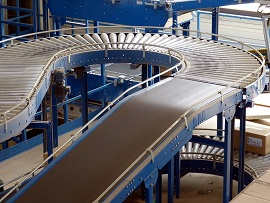 In the graphic arts industry, the use of conveyor belts is very common. For this purpose, the use of industrial electromagnetic clutches to ensure the proper functioning of these is almost mandatory.

Thus, the electromagnetic clutches designed and manufactured by Eide and intended to conveyors are:

SEE electromagnetic clutch
SER electromagnetic clutch
NE pneumatic clutch
ECD electromagnetic clutch

Contact us for more information on our industrial brakes, torque limiters, industrial clutches and Nil-Union couplings.