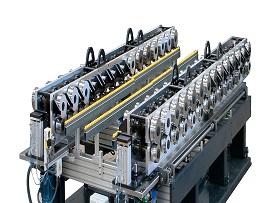 Our customers' machinery is as important as clutches and brakes that we can design for it. To make them work with the right elements, it is crucial for EIDE.

Therefore, regarding profiling machines, clutches specially designed for EIDE are:

ECD industrial electromagnetic tooth clutch
NE industrial pneumatic clutch
SEE industrial electromagnetic clutch
SER industrial electromagnetic clutch

Contact us for more information on our industrial brakes, torque limiters, industrial clutches and Nil-Union couplings.