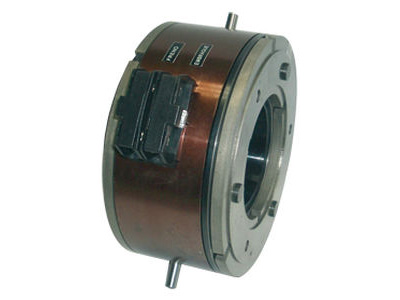 In automatic and semi-automatic strapping machines, the electromagnetic and pneumatic clutch-brake designed by Eide plays an essential role that allows the clutches and brakes to be regulated in a controlled manner for greater safety.

There are three types of clutch-brake for this purpose:

NEF pneumatic clutch-brake without rotating air intake: compact unit made up of a pneumatic clutch and an antagonistic brake that works by spring reaction. With a regulation of the air pressure, it is possible to control the acceleration time of the machine.
EFE electromagnetic clutch-brake: compact and narrow unit that offers a safe and fast response.
GEF electromagnetic clutch-brake: the clutch and brake of this unit are mounted inside a housing and have the possibility of a combination of up to 17 different versions. Both devices work according to current call
Contact us for more information on our industrial brakes, torque limiters, industrial clutches and Nil-Union couplings.