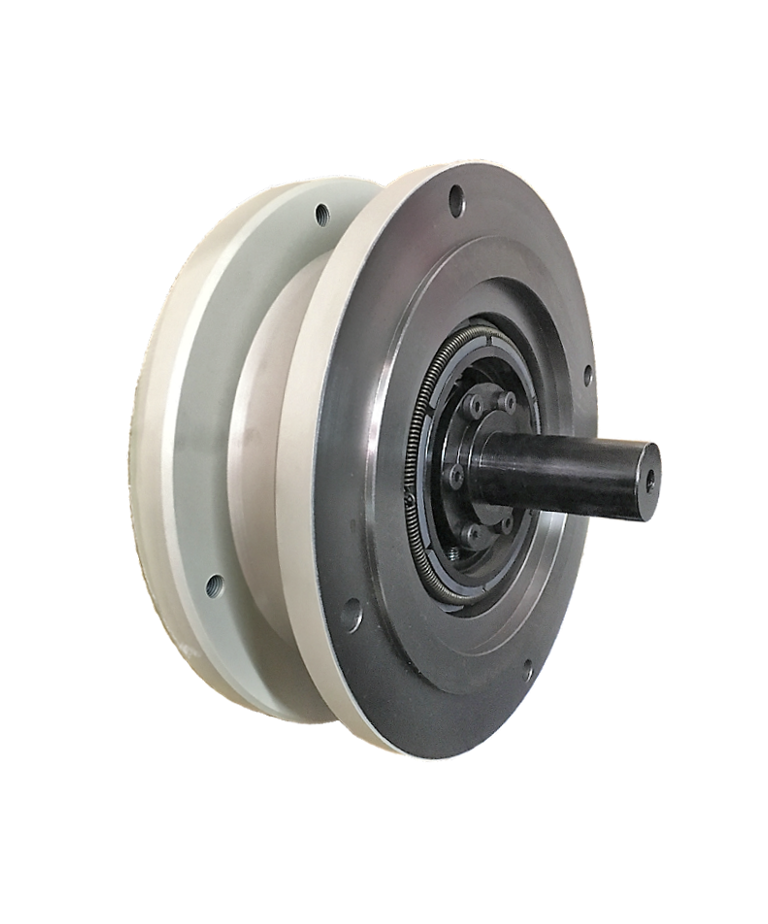 EIDE manufactures two types of safety brakes for motorized platforms, with different braking systems.

Brakes for EC-type motorized platforms: their assembly can be from two different points of the transmission of the motorized platform.
Assembly between motor and reducer.
Independent assembly of the transmission.

Brakes for FPC-type platforms: in motorized platforms for lifting people and cargo, in addition to the conventional motorized brakes to guarantee total safety in the event of transmission breakage, the FPC safety brake is used, which with an independent assembly allows us to guarantees the stop of the load in complete safety regardless of the transmission elements.

Therefore, in all types of motorized platforms that comply with current legislation, a total safety brake type FPC is essential.
Contact us for more information on our industrial brakes, torque limiters, industrial clutches and Nil-Union couplings.